Lunch Catering
Delicatus offers quick and convenient lunch catering options for your business or casual lunch gathering. Our Sandwich Platters and Box Lunches provide flexible formats for the large party looking for diverse options OR the personalized meal that can be enjoyed in a group setting or taken back to your office. Along with our array of Classic & Signature Sandwiches we also serve up some homemade Salads, Deli Sides & Sweets. Vegetarian and Gluten Free Catering options are also available. We now offer in house Catering Delivery and Event Catering!
For last minute orders (less than 24 hours notice), please call us directly at 206-623-3780
LUNCH CATERING MENU | PRINTABLE MENU | FAQ | EVENT CATERING
Salads, Deli Sides & Sweets
When it comes to Deli Sides & Sweets we like to keep it simple and delicious. From our near legendary Delicatus House Salad to our Bavarian Style Potato Salad we adhere to simple classics with traditional ingredients that allow the main dish to be the star!
And nothing beats our Homemade Dessert program to satisfy your sweet urges. From our Sweet Tooth Platter options to Homemade Cheesecake we have your Sweet Tooth in mind.
Original Sandwich Menu
Sometimes you want the full Delicatus Experience! We completely understand… If our streamlined catering options do not completely satisfy your sandwich desires; we do offer Catering Orders from the Original Delicatus Menu for up to 40 guests.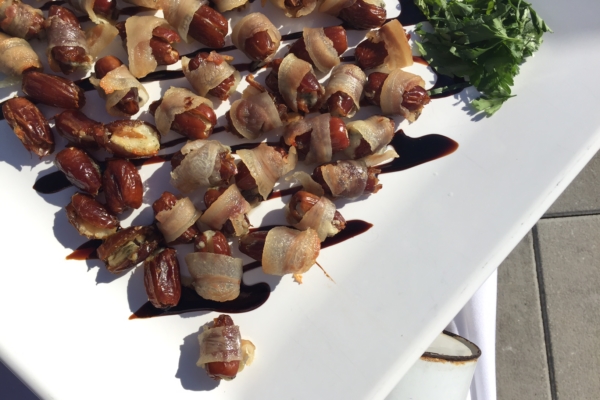 Delivery Policy
We provide quick and timely delivery services to all of our Lunch Catering Clients for an additional charge. Our in-house delivery service charge is based off the distance traveled and can scale with the size of the order. Orders must be arranged 24 hours in advance with delivery fees ranging from $25-$45 per order to the Greater Seattle Area.